Image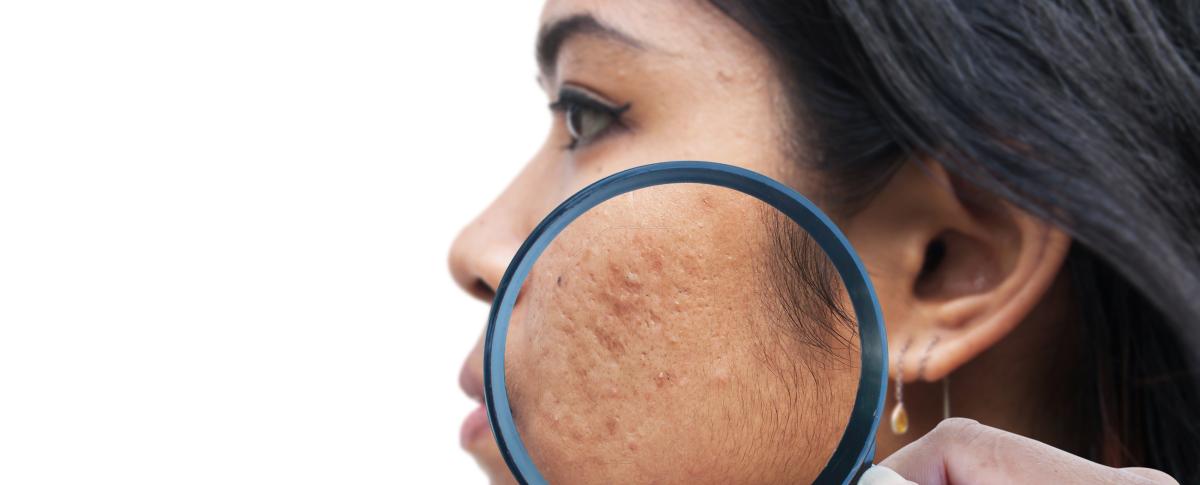 Acne Scarring: What You Can Do
As any parent who has suffered through acne knows, scars are a vexing problem that can remain long after the acne itself is gone. Acne scars can occur with any case of acne, even mild acne, and can negatively impact your child's quality of life. To spare your child from scars, consider these important steps:
Seek treatment for acne as soon as possible.
Early and effective treatment of acne helps to reduce the risk of scars. Since acne scars come from acne lesions that are not effectively treated, appropriate acne treatment can prevent the risk of future scars.3
Try to convince your child to avoid squeezing or picking pimples.
While popping a pimple may feel satisfying, manipulating acne lesions may result in the development of scars. Click here for tips to help your child resist the urge to squeeze a pimple.
If scarring has occurred, ask your dermatologist about the best options for reducing the appearance of scars.
Treatments will be based on different factors, including the severity of the scars, and may include:
Chemical peel
Dermabrasion
Laser Therapy
These tips can start you on the road to preventing new and improving the look of old acne scars.
---
References:
1. Layton A, et al. Identifying gaps and providing recommendations to address shortcomings in the investigation of acne sequelae by the Personalising Acne: Consensus of Experts panel. JAAD Int. 2021 Aug 17;5:41-48.
2. Dréno B, et al. Prevention and Reduction of Atrophic Acne Scars with Adapalene 0.3%/Benzoyl Peroxide 2.5% Gel in Subjects with Moderate or Severe Facial Acne: Results of a 6-Month Randomized, Vehicle-Controlled Trial Using Intra-Individual Comparison. Am J Clin Dermatol. 2018 Apr;19(2):275-286.
3. Tan J, et al. Development of an atrophic acne scar risk assessment tool. J Eur Acad Dermatol Venereol. 2017 Sep;31(9):1547-1554.
Sign up for email updates
Register to receive personalized information and news from Acne.com.
There's a science to what causes acne and how to treat it. Get the facts from the acne experts, so you are equipped to navigate your journey with confidence and ease.
Image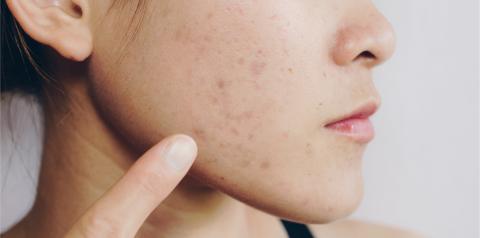 The pimples that acne brings to the face and torso can leave an unpleasant reminder even after the blemishes have gone: scarring.
Image
Acne can be stubborn. Even after a breakout is successfully treated, an acne blemish can leave a visible red mark.