Image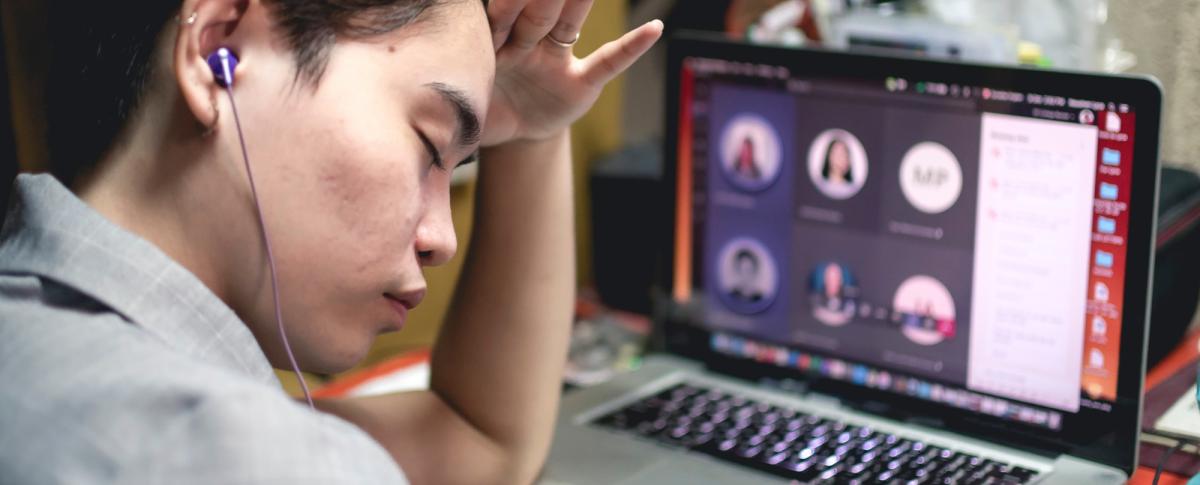 Acne in a Virtual World
Acne and Video Calls: By the Numbers
It's old news that video calls can be tough for teens and young adults who are self-conscious about their  acne. But here's a deep dive on the subject: A recent survey of more than 2000 acne sufferers aged 14 to 29 detailed some of the most negative correlations between acne, video conferencing, and performance at school or work.1 These include an increase in anxiety, lower grades at school, and being distracted by acne during video calls.
The impact that acne can have on a teen or young adult during or after a video call has real-world implications: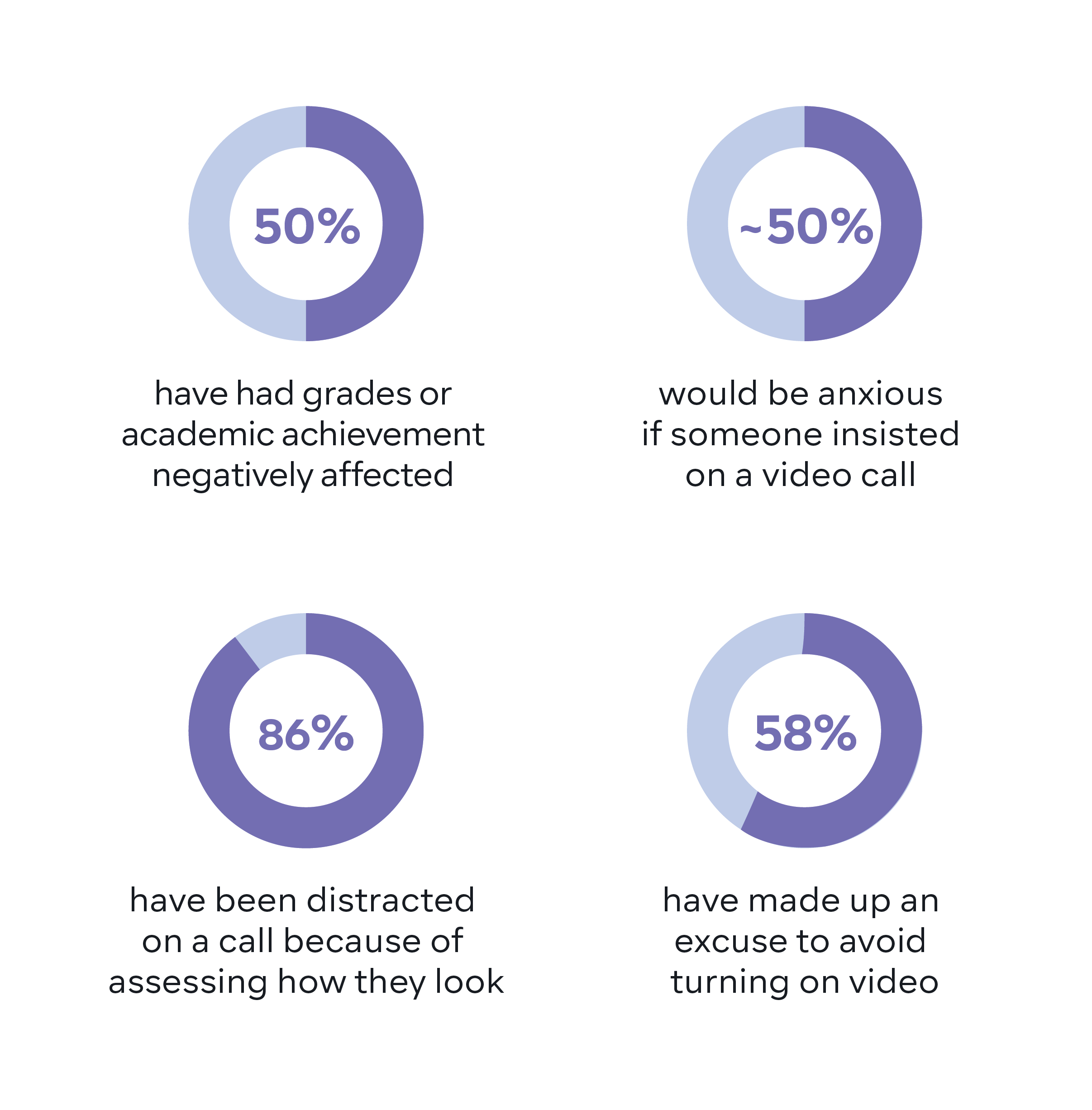 On the positive side, the survey also found a direct link between video conferencing and interest in acne treatment: 64% of respondents said they were more likely to seek treatment for their acne from a dermatologist after participating in video calls.
---
References:
1. Galderma Laboratories LP. Data on file. Wakefield Research AKLIEF Cream Survey Raw Data Readout; December 2020.