Image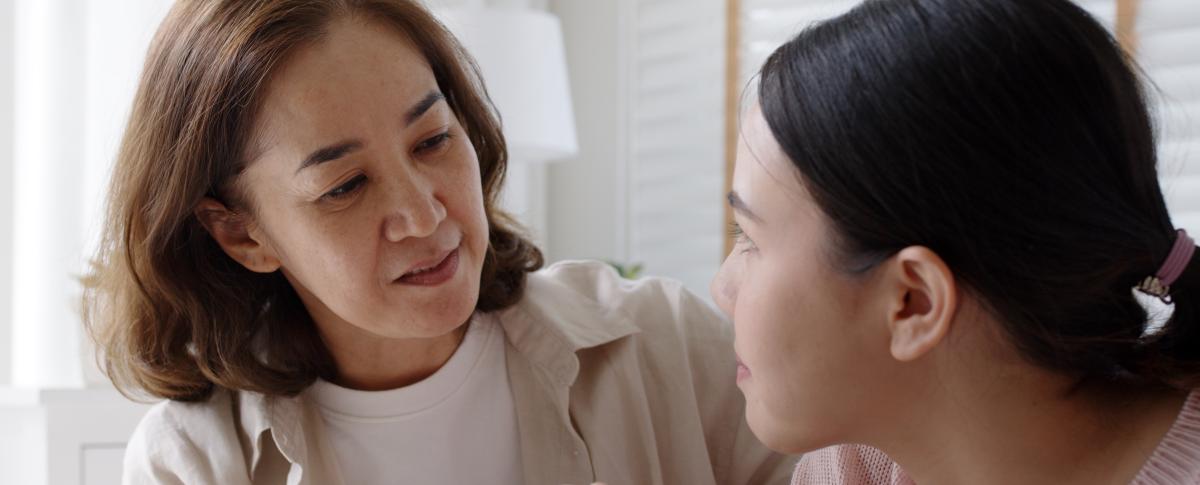 Five Ways To Help Your Child Deal With Acne
Feeling helpless? Here are some parental tips for supporting your child in their struggle with acne.
1. "It's Not Your Fault"
Teen acne is triggered by a number of causes, including hormonal changes1, bacteria2-3, natural oils in the body2 and often, heredity.4-6 It's not due to bad hygiene or eating too much junk food. Your child might be getting misinformation on the causes of acne from friends or the internet, so it's important to stress that they didn't cause their acne.
"It's important to remind your child that their acne is not a result of something they did," says Dr. Omar Noor, MD and co-owner at Rao Dermatology. "Putting the blame on the teen is likely to backfire."
2. Take Action
Having a game plan for how to deal with acne can make everyone in the family feel better. Start by listing the necessary steps to get your teen's acne under control. "Parents should help children and teens find a skincare regimen that works for them and their schedule," says Brenda Ritson, MD, a New York City pediatrician. "Finding products that are easy to use consistently is key."
3. "You're Not Alone"
It's estimated that 85 percent of teens in the U.S. have acne. Make sure your child understands that acne is not unusual and that most teens outgrow it. If you had acne as a teen, it can help to share your personal experiences as well, as long as you keep them positive.
4. "I Understand"
It's important to sympathize with your child and not belittle them if they feel self-conscious. Take their feelings seriously.
"It is very important to be understanding," says Dr. Ritson. "While a few pimples might seem insignificant to you, for a preteen or teenager, acne can really affect their self-esteem and how they view themselves."
5. Stay Positive.
Acne can do a number on a teen's self esteem. Remind your child that acne treatments and regimens need time to work, and that they are unlikely to see big change immediately. Treating acne is a marathon, not a sprint.
---
References:
1. AAD. Acne: Who gets and causes. Accessed March 8, 2022. https://www.aad.org/public/diseases/acne/causes/acne-causes
2. Kern D. Do different strains of acne bacteria affect acne differently? Updated April 25, 2020. Accessed March 8, 2022. https://www.acne.org/do-different-strains-of-acne-bacteria-affect-acne-differently.html
3. Firlej E, Kowalska W, Szymaszek K, Roliński J, Bartosińska J. The role of skin immune system in acne. J Clin Med. 2022;11(6). doi:10.3390/jcm11061579
4. Mitchell BL, Saklatvala JR, Dand N, et al. Genome-wide association meta-analysis identifies 29 new acne susceptibility loci. Nat Commun. 2022;13(1):702. doi:10.1038/s41467-022-28252-5
5. Petridis C, Navarini AA, Dand N, et al. Genome-wide meta-analysis implicates mediators of hair follicle development and morphogenesis in risk for severe acne. Nat Commun. 2018;9(1):5075. doi:10.1038/s41467-018-07459-5
6. Bataille V, Snieder H, MacGregor AJ, Sasieni P, Spector TD. The influence of genetics and environmental factors in the pathogenesis of acne: a twin study of acne in women. J Invest Dermatol. 2002;119(6):1317-1322. doi:10.1046/j.1523-1747.2002.19621.x
Sign up for email updates
Register to receive personalized information and news from Acne.com.